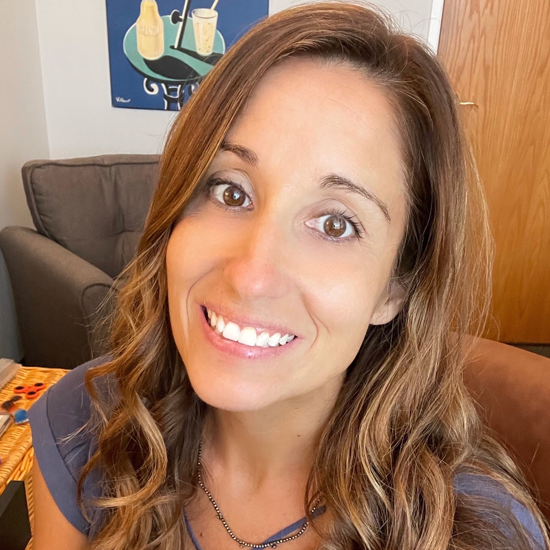 Services
Individual therapy
Family therapy
Adolescents, young adults (19+) and adults
Specialties
Anxiety
Behavioral Issues
Depression
Divorce Issues
Obsessive-Compulsive Disorder (OCD)
Oppositional Defiant Disorder (ODD)
Self-Esteem Issues
Stress Management
Teen issues
Please inquire about other specialty areas
Michelle Oursler, LMSW
Licensed Master's Social Worker
LOCATION: Portage, Battle Creek
Since completing my masters of social work in 1999, I have spent the past 20 years working with children, families and individuals across a variety of settings.
In 2013, I became certified in Brief Strategic Family Therapy (BSFT). This modality is both an evidence and strength-based approach with the premise that "families change when the love that is trapped behind the anger is allowed to flourish". In addition to my therapeutic work with families, I am a certified BSFT supervisor with the Family Therapy Institute of Miami where I provide supervision and training for new BSFT clinicians around the country.
When working with individuals, I incorporate both Cognitive-Behavioral Therapy and Solution- Focused therapy based upon the needs and preferences of the individual. I see therapy as a collaborative effort wherein we work together to ensure your time spent with me is beneficial to you.
In my personal time, I enjoy tennis, running and spending time with friends and family.
Services
Individual therapy
Family therapy
Adolescents, young adults (19+) and adults
Specialties
Anxiety
Behavioral Issues
Depression
Divorce Issues
Obsessive-Compulsive Disorder (OCD)
Oppositional Defiant Disorder (ODD)
Self-Esteem Issues
Stress Management
Teen issues
Please inquire about other specialty areas