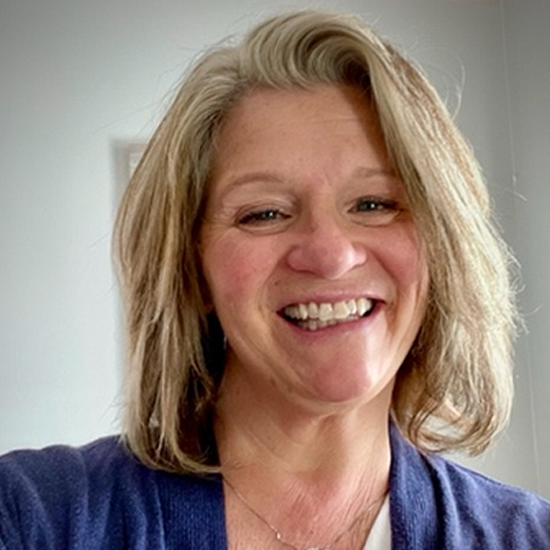 Services
Individual therapy
Couple's therapy
Marital therapy
Family therapy
Adolescents (age 13 and up) and adults
Specialties
Anxiety
Depression
EMDR
Grief and loss
Marital distress
Parenting
Post-traumatic stress disorder
Self-esteem/confidence issues
Substance use disorder
Please inquire about other specialty areas
Kaye Sanders, MA, LPC
Licensed Professional Counselor
LOCATION: Portage
Hi! My name is Kaye Sanders, and I joined the Child and Family Psychology Services team in the Portage office in May of this year. Before that I worked in my private practice, Great Lake Psychology Group, and Community Healing Centers. While with Community Healing Center I worked as the Women's Specialty Coordinator, Recovery Housing Supervisor, and Berrien County Supervisor. During this time, I developed my specialty working with women who struggle with substance use disorder, parenting, and trauma.
I graduated with a Master of Arts in Counseling from Spring Arbor University in 2012 and opened my private practice, Threshold Counseling Services the same year. At TCS I worked with individuals, families, and couples using a combination of modalities such as CBT, REBT, Interpretive Arts, and EMDR. In 2019 I became a cancer survivor and have since specialized in working with people who have received a terrifying medical diagnosis offering support, insight, and advocacy. I believe that the "secret" to counseling is in the relationships formed with the person seeking help and introducing skills to help them heal.
When I am not working you can find me at my home in the country enjoying the outdoors with my husband, 4 children, 7 grandchildren, and 3 dogs. I enjoy swimming, having a good soak in the hot tub, eating good food, playing board games, and listening to the laughter of my family.
I look forward to getting to know and working with you whenever you are ready!
Services
Individual therapy
Couple's therapy
Marital therapy
Family therapy
Adolescents (age 13 and up) and adults
Specialties
Anxiety
Depression
EMDR
Grief and loss
Marital distress
Parenting
Post-traumatic stress disorder
Self-esteem/confidence issues
Substance use disorder
Please inquire about other specialty areas