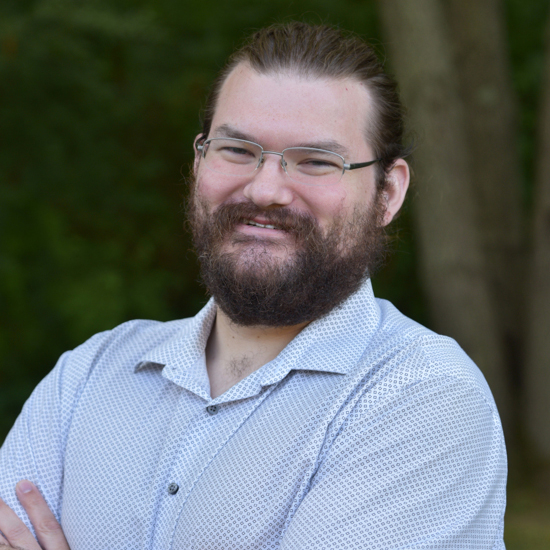 Services
Psychological evaluations for children and adults
Jordan Horan, MA, LLP
Limited Licensed Psychologist
LOCATION:Portage
Hello! My name is Jordan Horan, and I am a Limited Licensed Psychologist specializing in psychological evaluations. In 2016, I earned my master's degree in Counseling Psychology from Western Michigan University and have since had the opportunity to work with a variety of people from children and families to older adults. Currently, I conduct psychological evaluations for attention-deficit/hyperactivity disorder (ADHD) and other mental health concerns with children and adults.
My previous experience includes autism spectrum disorder (ASD) diagnostic evaluations, as well as counseling related to ASD, substance abuse, sexual offending, post-traumatic stress disorder (PTSD), anxiety and depression. I have also worked with adolescent and adult males with substance abuse and criminal behavior problems in correctional, residential and outpatient settings.
 I believe on our journey throughout life, we experience many joys such as our relationships. With these joys of life also come difficulties and barriers that we may need assistance learning to manage and overcome so that we can live according to our values. In my work conducting psychological evaluations, I aim to foster a collaborative relationship between you and/or your child and myself. Throughout our work together, it is important to me that you feel heard and understood. We will work together to explore your current concerns and understand the factors influencing these concerns, and I will provide recommendations to help you overcome these difficulties.
As part of a high-quality psychological evaluation, we will meet for at least three sessions. The first session includes a diagnostic interview, where we will review important areas related to your development and life, in addition to your current concerns. In the second session, you will take various tests and fill out questionnaires. Finally, the third session is a feedback session where we will meet to review the results of the evaluation and discuss relevant recommendations. You will be provided with a written copy of your evaluation.
In addition to my clinical work, I served as an adjunct instructor at Ferris State University from 2017 until 2021 teaching a variety of courses from introduction to abnormal psychology. Additionally, I served as a co-faculty advisor for undergraduate research, Political Engagement Project (PEP) Advisory Board Member, and Shoah Genocide Education Faculty Committee Member. For my work in and outside of the classroom, I was honored with the 2020 Non-Tenure Track Teaching Excellence Award.
My professional affiliations include the Association of Contextual and Behavioral Sciences, the Michigan Psychological Association and the Midwestern Psychological Association.
Outside of the clinic, I love spending time with my friends and family, reading, listening to music, playing my guitar and singing.
Services
Psychological evaluations for children and adults